Shanghai Youxi Industrial Co., Ltd. is a domestic apparel brand operating company focused on "Pregnancy Culture". It owns three major brands, "PB", "October Mommy" and "Youxi" To the high end, from pregnancy to pregnancy after full service. The company has started billion-level e-commerce investment projects, following Van off, Jingdong, Jiading Industrial Park, to create a hi Industrial Co., Ltd. headquarters and e-commerce base, open a new chapter of sound development!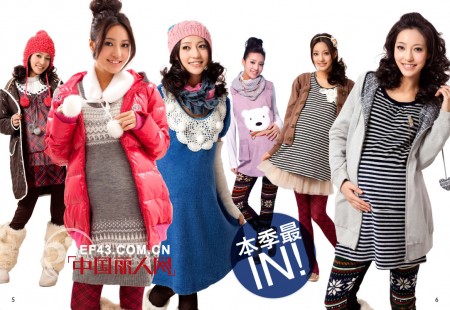 【brand introduction】
As a sister brand of October Mommy and "October Mommy" belong to Shanghai Youxi Industrial Co., Ltd., the brand of "Happy Mom" ​​is completely separated from the brand name of "October Mommy" Image, take the sweet and lovely style, with different customer base as the starting point, and October Mommy fully meet the diverse needs of maternity wear.

【Clothing Features】
Have a sweet bias towards sweet cute wind. In the apparel more use of the bow, cartoons, wave points and other elements as a decoration, follow the popular "Moe" elements, forming a unique product style, for a large number of young pregnant women to provide better choice.

【product description】
Happy with "maternity dress" as the core, with 1, pregnant women out of service, 2, pregnant women radiation, 3, pregnant women underwear, 4, pregnant women supplies four major product categories, product lines covering the entire pregnancy, including lactation and postpartum corset body , To provide full coverage of pregnant mom during pregnancy, the full range of protection.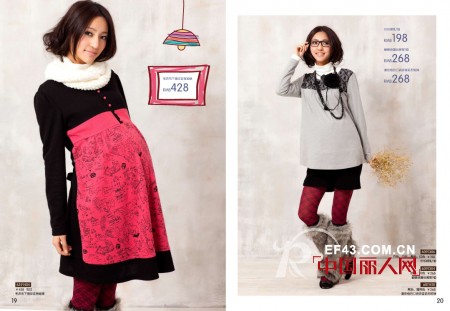 【Join conditions】
1, good business reputation, business ethics
2, the store (cabinet) management capabilities
3, in line with the requirements of the company terminal conditions
4, strong entrepreneurial desire
5, with the conditions of joining the considerable economic strength, business experience - (0 franchise fee, 1 million deposit, 20,000 yuan purchase price)

【Join benefits】
※ Ultra-low joining threshold ※
Joining the UKI popular fashion maternity wear, without any initial fee, only 1 million yuan deposit, and 20,000 yuan from the money. A total investment of 30,000, allowing you to join the lowest-cost pregnant baby industry's first brand aircraft carrier.

※ Gold team work together to provide franchisee three categories of three-dimensional all-dimensional support ※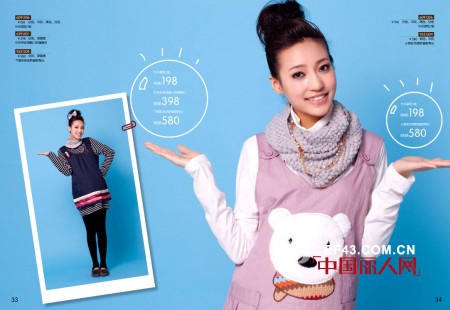 International top design team
International top design team:
International top maternity brand BALLOON (France) to provide design consultancy support;
Share the design concept of customized maternity dress products for international celebrities such as Hillary, Diana, Sophie Marceau and establish the benchmark for domestic maternity dress design;
Provide with the "October Mommy" with the same rich product quality.

Customized joining team
The whole one-on-one to join the management industry's most professional sales management software - Yum software industry operating experience of ten years as the basis of professional shopping guide training, guidance, etc;
Two quarterly orders each year and occasional business meetings. Strengthen the company and agents, agents and agents exchange platform;
Sales managers assist clients in directing their sales and product mix.

Star consultant team
Brand Consultant Li Daxin, Ma Songtao: Head of Yiyang Liancheng Planning and Design Company with more than 10 years of domestic and international apparel brand planning and visual system integration experience, committed to using international standards docking Chinese brand market research and practice, the successful operation of ELLE, ZUCZUG, DECOSTER and many other apparel brands.

Marketing Consultant Li Zhaoyun: Former Tingmei Group Vice President, featuring Wahaha, Yangshengtang, Maotai Group General Counsel, well-known marketing planner and product integration listing experts.

Public Relations Consultant Ding Xiuwei: Reporter, Senior Advertiser "China Marketing Director" certified by the American ATA Test Center and China Market Association, entered the "Shanghai Talents Shortage" library in 2004. He is good at brand operation, marketing planning, , Advertising, public relations, marketing, organic integration, lower cost brand breakthrough. Heng Yuan Xiang successful operation, good boy and many other brands.

International terminal market team
Including Taiwan, including a number of well-known team of designers to provide a full range of props and graphic design, customized storefront display & design guide to provide one-on-one store decoration artwork norms services, and provide decoration construction advice support

Integrated marketing planning team
National brand image advertising media support, the overall brand marketing store promotional materials, sales rhetoric norms more customer requirements tailored to the needs of the market promotion program.

Porcelain Soup Plates,Salad Soup Plate,Porcelain Subtle Line Plates,Porcelain Deep Plates

Pito Porcelain Co., Ltd. , http://www.capitoporcelain.com